| | |
| --- | --- |
| Posted on September 1, 2012 at 9:40 AM | |
Contest month; win 2 free tickets for a show of your choice. 
Next week on sept. 7 Neil's solo tour through Germany, Austria, (incl. shows in Holland and Switzerland) starts. Therefore we have a weekly contest for this whole month where you can win 2 tickets for one of the shows of your own choice. Every week you can enter once and win. 
All you have to do is answer a question. Every week we have a different question. 
To enter the contest go to the
Read Full Post »
| | |
| --- | --- |
| Posted on October 23, 2011 at 5:30 AM | |
Hi everyone,
What an exciting month it was....
The release of Neil's first solo album through Hypertension music, and the first 4 live shows to promote his album in Germany. Neil was joined on stage by Gary Nuttall (als guitarist for Robbie Williams).
It turned out to be a golden pair....The extra guitar and backing vocals by Gary made it very great and exciting to look at.

Ofcourse a full band would be the best...but the electric guitarparts weren't forgotten in th...
Read Full Post »
| | |
| --- | --- |
| Posted on August 28, 2011 at 9:05 AM | |
Hello everybody,
Another month flew by so fast that i almost forgot it was time for another newsletter. I think this will be a short one though.
So what happened the past month....
Well for one..Neil placed a blog on his silvermusic site which you can read HERE. He talks about the upcomming release of his album and more...so go visit his web...
Read Full Post »
| | |
| --- | --- |
| Posted on April 17, 2011 at 4:15 AM | |
Hi everyone,
Single release.
So today is the big day...Neils single is released today. Its available on itunes. So go and buy it now! even if you already have the song could you please go to itunes look up the song and give it a good 5 star rating? The more it get rated the higher it gets in the lists. Thank you in advance. Album release.
The album No Self Control will not be officially released untill several months. First Neil will ...
Read Full Post »
| | |
| --- | --- |
| Posted on April 9, 2011 at 11:27 AM | |
Hi everybody,
I wasn't planning on writing another blog so soon, but Neil had some great news to share so i desided to do a blog in between the monthly newsletters and took the opportunity to announce the contest i had planned for you a bit earlier. I'm sure you won't mind.
Update single and album promo's.
The release of the album and single are getting closer and Neil told me that the single is now being played on about 40 UK station...
Read Full Post »
| | |
| --- | --- |
| Posted on May 4, 2010 at 3:20 PM | |
Hi all, 
As you all now Neil is busy finishing his album and is now working on his album booklet.
For that he wants to use fanphoto's made of him during live performances...
some of you already sent me some nice ones from the last promotour he did with Robbie....but he would like to have more....doesn't matter where or when it is taken. So dig in your photo archives now and see if you have ever made any nice photo's of Neil he can use. 
Neil will...
Read Full Post »
| | |
| --- | --- |
| Posted on January 29, 2010 at 2:02 AM | |
The contest for the best 2009 promo photo has ended. 144 votes were cast! a great result! Thanks to all of you that had made the time and effort to vote.
Photo number 4 has won the contest with 36% of all the votes.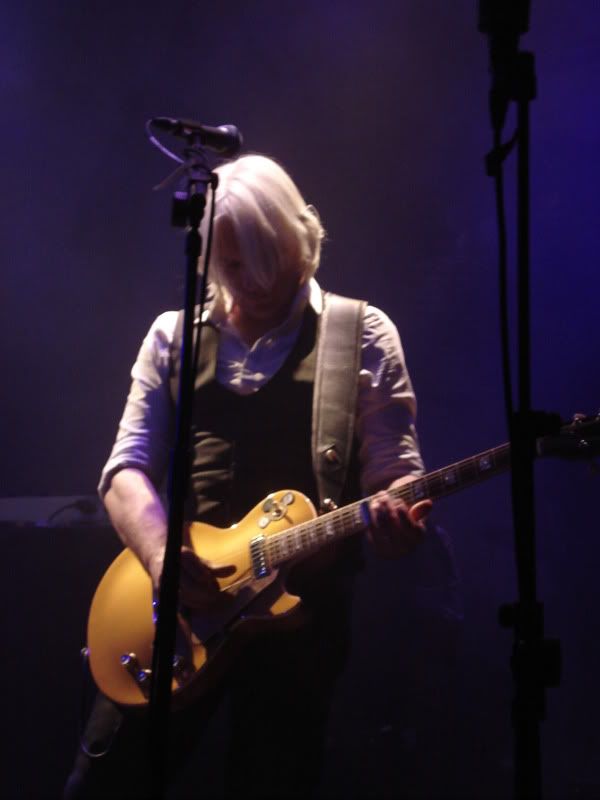 Congratulations! The prizes will be send to the winner a.s.a.p.
Read Full Post »
| | |
| --- | --- |
| Posted on January 18, 2010 at 4:39 AM | |
Hi everybody,
At the last minute i got some new photo entries for the contest....a great amount of photos where sent to me in total. Thanks for that! The photos that are sent in are from 2 different shows...the secret showcase in Amsterdam and the showcase in Sydney.
Now the fun part starts:D.........I nominated 8 photos for the contest and you can now all vote for you favourite photo. You can cast your vote untill the 28th of january.
Important notes abou...
Read Full Post »
| | |
| --- | --- |
| Posted on January 2, 2010 at 8:50 AM | |
Hi everyone,
First of all a fantastic rocking 2010!! I want to thank all of you for all the support in the past year and hope you will keep it up for 2010 as well. Lets hope we will hear and see a lot of Neil this year........and will 2010 be the year that Neil's album will be out???? Let's hope so! 
I thought i start the new year with fresh new changes on the fansite. Less subjects in the navigation bar which hopefully will ease the navigation...
Read Full Post »
| | |
| --- | --- |
| Posted on December 20, 2008 at 4:34 AM | |
Hello everyone,
The contest ended...i had to work myself to huge amounts of entries ...thanks you for reacting all two of you......
Since there where only two
 entries i desided to pick them both as a winner. Meaning that i will use both greetings on the myspace and fansite. Lynn and Savvy made a nice christmas/...
Read Full Post »